The Elysee collection X Jean Dubost
The Elysee collection X Jean Dubost
08/31/2023
---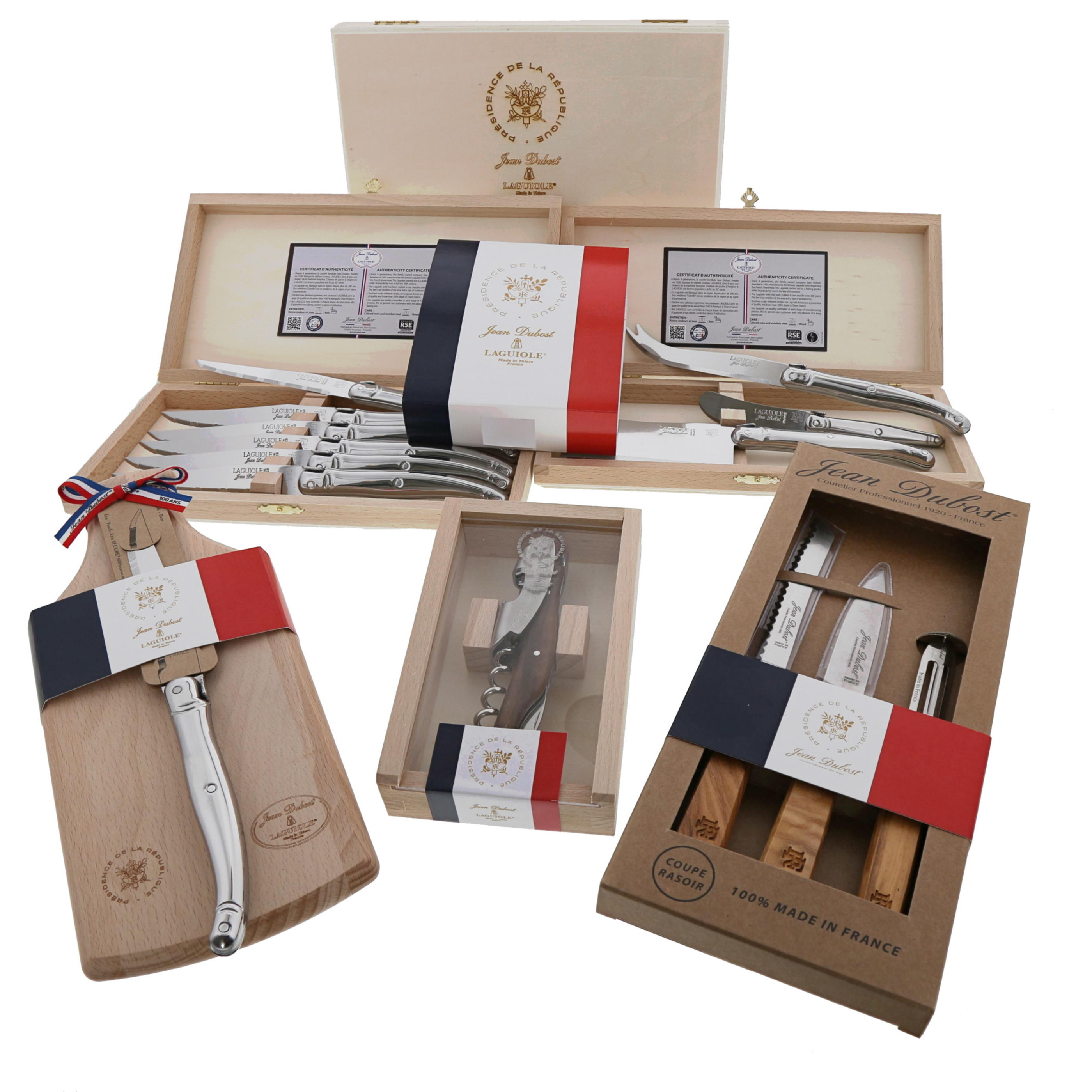 The Elysée Palace associates with the Manufacturer Jean Dubost, professional cutler since 1920, for the production of its table cutlery and kitchen knives.
Jean Dubost a Living Heritage Company
, brings its more than a century old know-how into the fulfilment of products of excellence certified «
Made in France
».
Today, seeing our products selected by the Elysée brand and counting among the jewels of french manufactures is
a beautiful reward for the commitment of the women and men who work daily in our workshops for 4 generations, so above all a huge THANK YOU to all of them
. Thanks also to the Elysée team for their trust. We are sincerely delighted that our products can help safeguard our national heritage.
The Elysee collection X Jean Dubost
: an exclusive collection, bearing the colors of France, the french lifestyle and gastronomy, available for sale for entire Jean Dubost network.