Merchandising
Steak
Steak
Cutting all meat easily
With each knife its use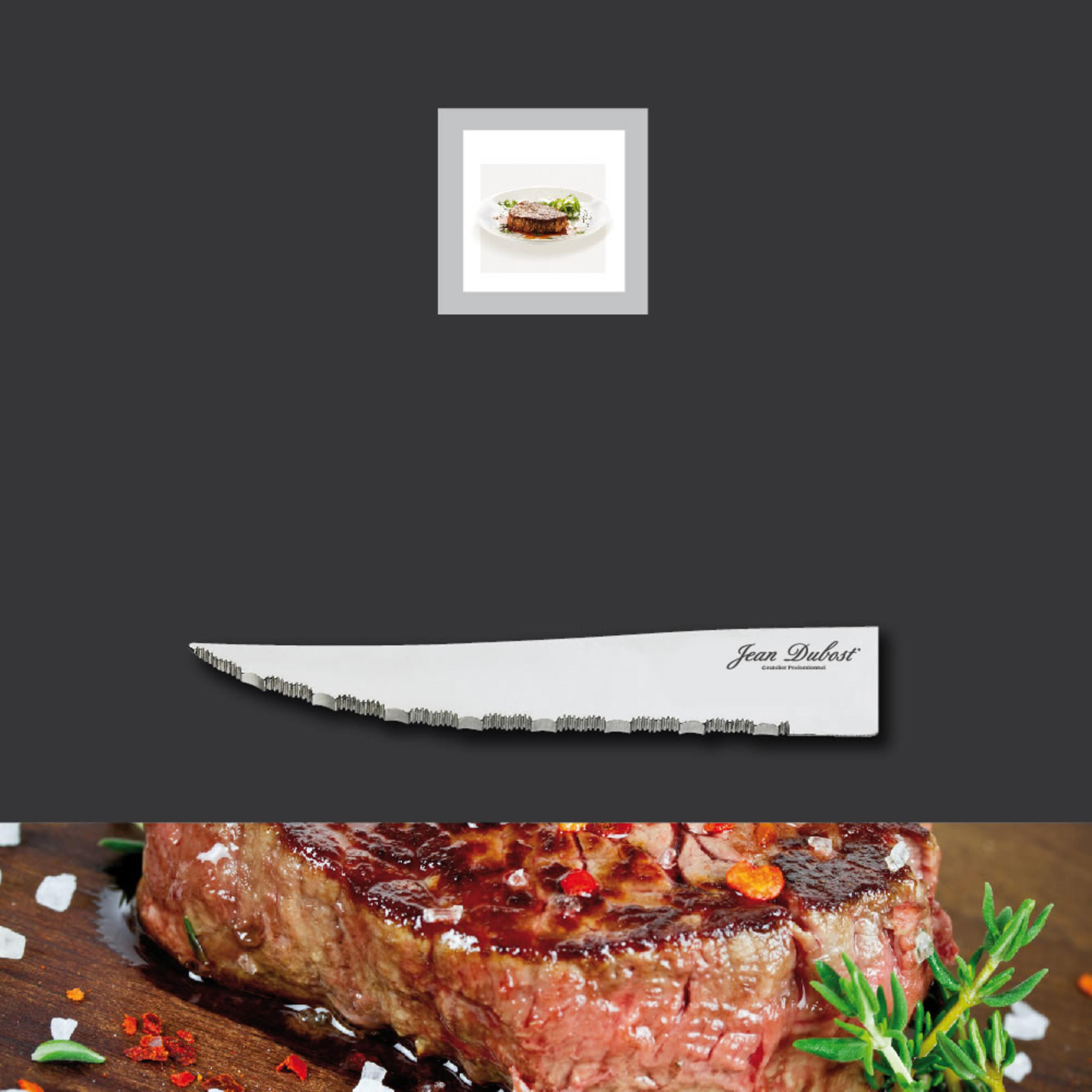 Steak
Cutting all meat easily
This knife with its formidable cutting edge is essential for your table!
A steak knife has a straight, rigid, smooth or micro-toothed blade.
The smooth-bladed version is a knife with an exceptional cutting edge, enabling clean, effortless cuts, a real pleasure to use as you eat. The smooth blade means that it can be sharpened with a sharpening steel a sharpening stone or manual sharpeners which are very easy to use.
The micro-toothed version of the steak knife makes short work of any piece of meat, even the toughest! The micro-toothed version cannot be sharpened, and is often the knife of choice for people who want to avoid this task.
The steel used by Jean Dubost is a AISI 420 stainless steel which provides a high degree of hardness (HRC52/56 after heat treatment), excellent cut quality as well as a durable cutting edge.
Jean Dubost offers a wide range of steak knives: with natural or coloured wood, acrylic, real horn, stainless steel, or ABS handles, so that you can lay your table the way you want it! Find out how the Christian Etchebest by Jean Dubost steak knife was made in this video.
Jean Dubost steak knives are sold individually or in a box set
Cutler's tip #tabling: How about showcasing your steak knives by combining stainless steel place settings with colourful steak knives!

With each knife its use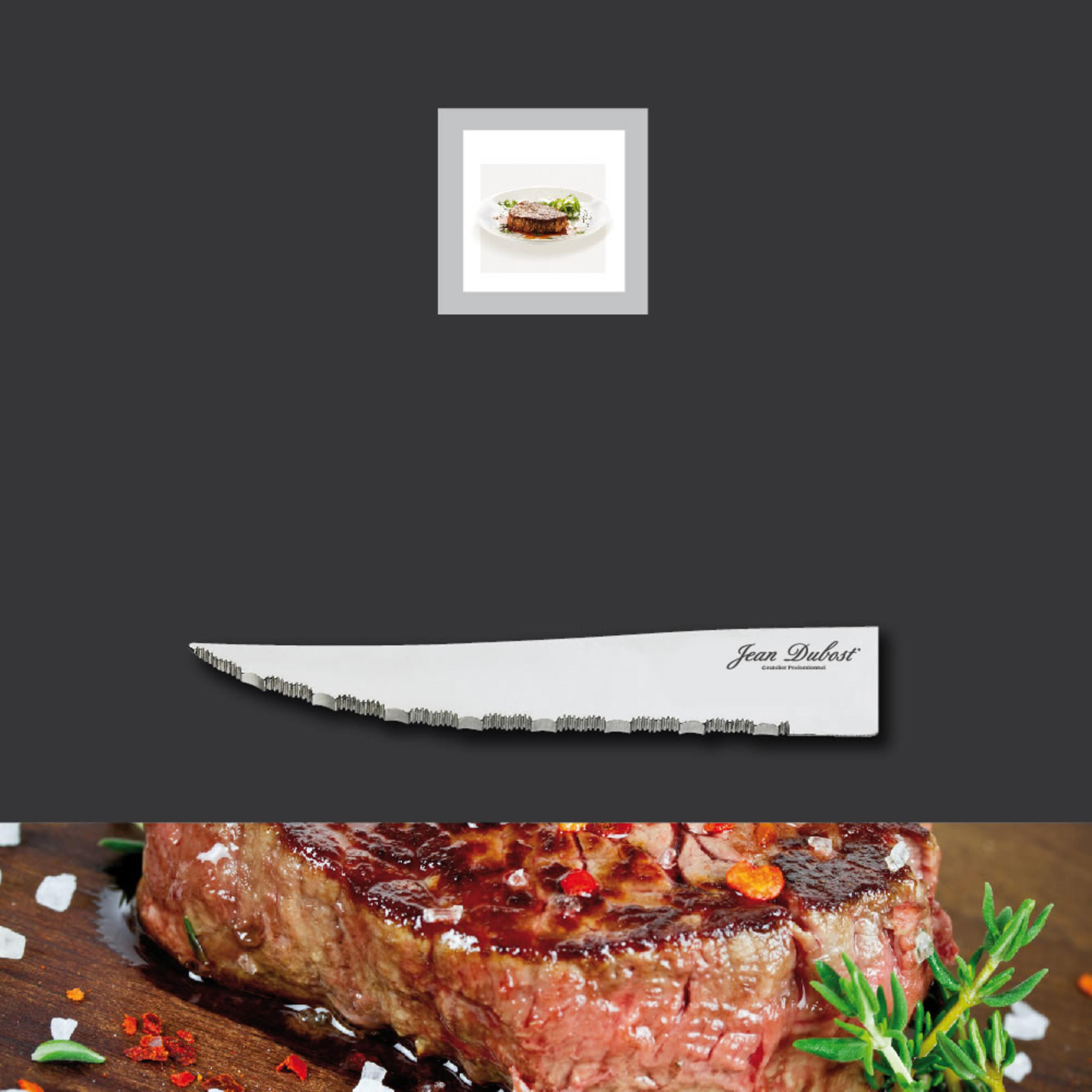 Steak
Cutting all meat easily