Merchandising
Santoku
Santoku
Slicing vegetables, raw fish / sushi
With each knife its use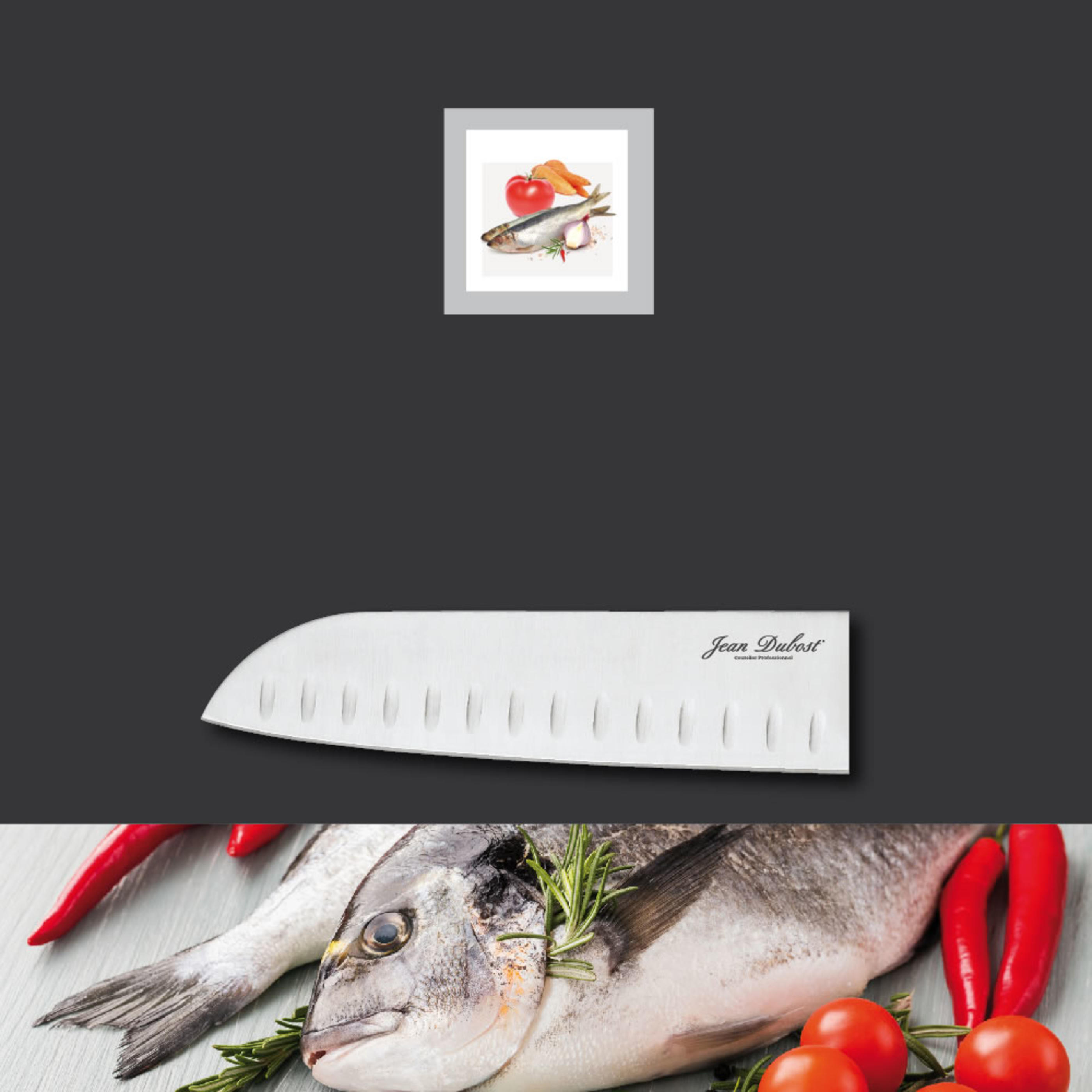 Santoku
Slicing vegetables, raw fish / sushi
The Santoku knife is to Japanese cuisine what the chef`s knife is to European cuisine! "Santoku" can be translated as the "Three Virtues" knife, because of the way it is used in the kitchen, for cutting, slicing, and chopping.
This is a versatile knife with a large 14 - 17 cm blade, which is honeycombed, pointed and slightly curved at its tip.
The shape of its blade makes it ideal for obtaining a perfect cut with a rocking motion: for chopping herbs, cutting up vegetables and meat, or for slicing and filleting your raw fish to prepare delicious sushi, sashimi and maki! Watch the video below to see how to use your Santoku knife !
The honeycomb blade reduces resistance when cutting, and allows the food to detach easily, without sticking to the blade.
The steel used by Jean Dubost is a AISI 420 stainless steel which provides a high degree of hardness (HRC52/56 after heat treatment), excellent cut quality as well as a durable cutting edge.
POM, natural wood, acrylic, or entirely stainless steel handle. Our Santoku knives are sold individually or in Jean Dubost Pradel kitchen knife box sets.
Here are a few tips for cleaning and caring for your knife..
Jean Dubost sharpening tips can be found here.
Cutler's tip: Thanks to its wide blade, a short sharp blow with the flat of the blade allows you to easily crush a clove of garlic!
With each knife its use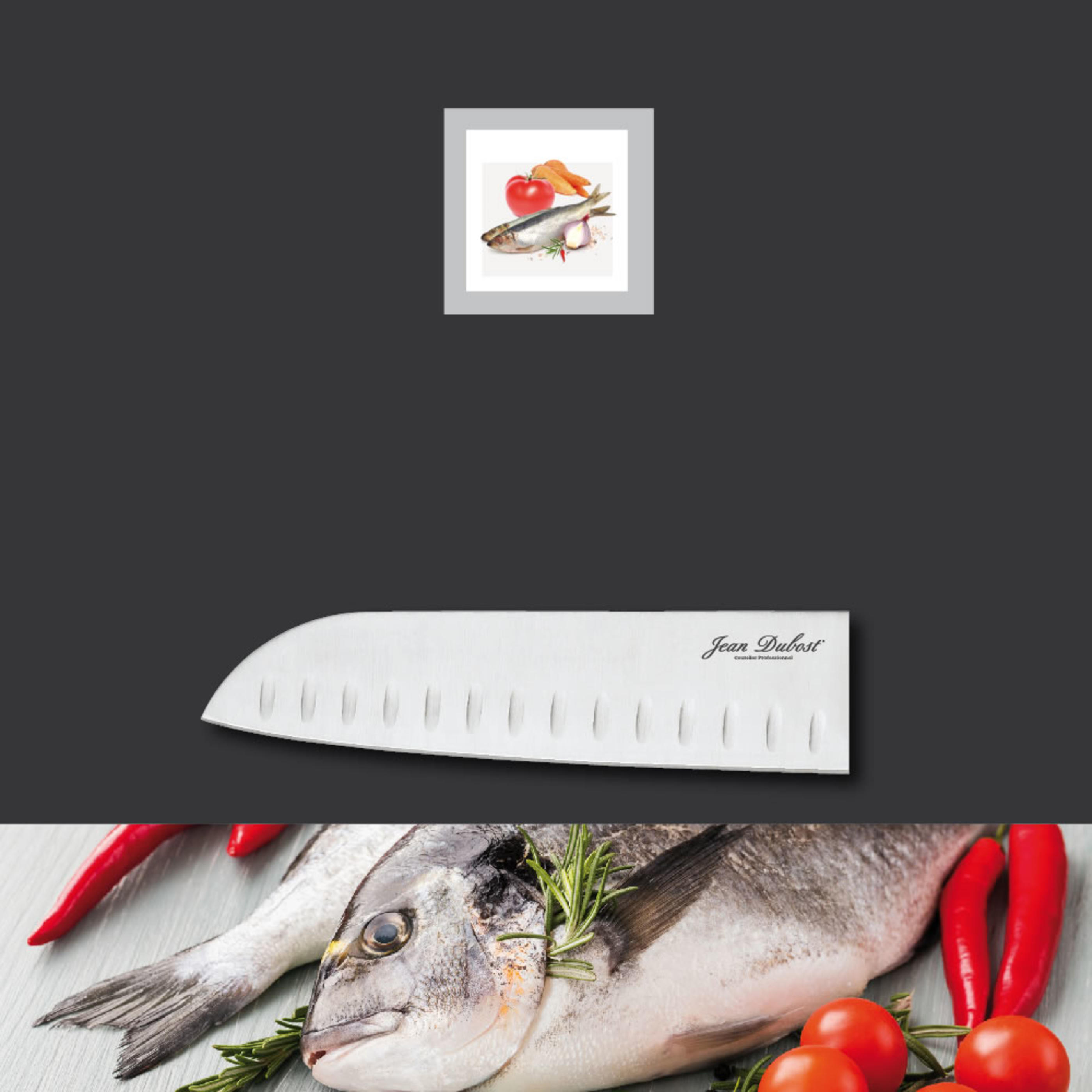 Santoku
Slicing vegetables, raw fish / sushi