Merchandising
Multipurpose
Multipurpose knife
Cutting, slicing and boning
With each knife its use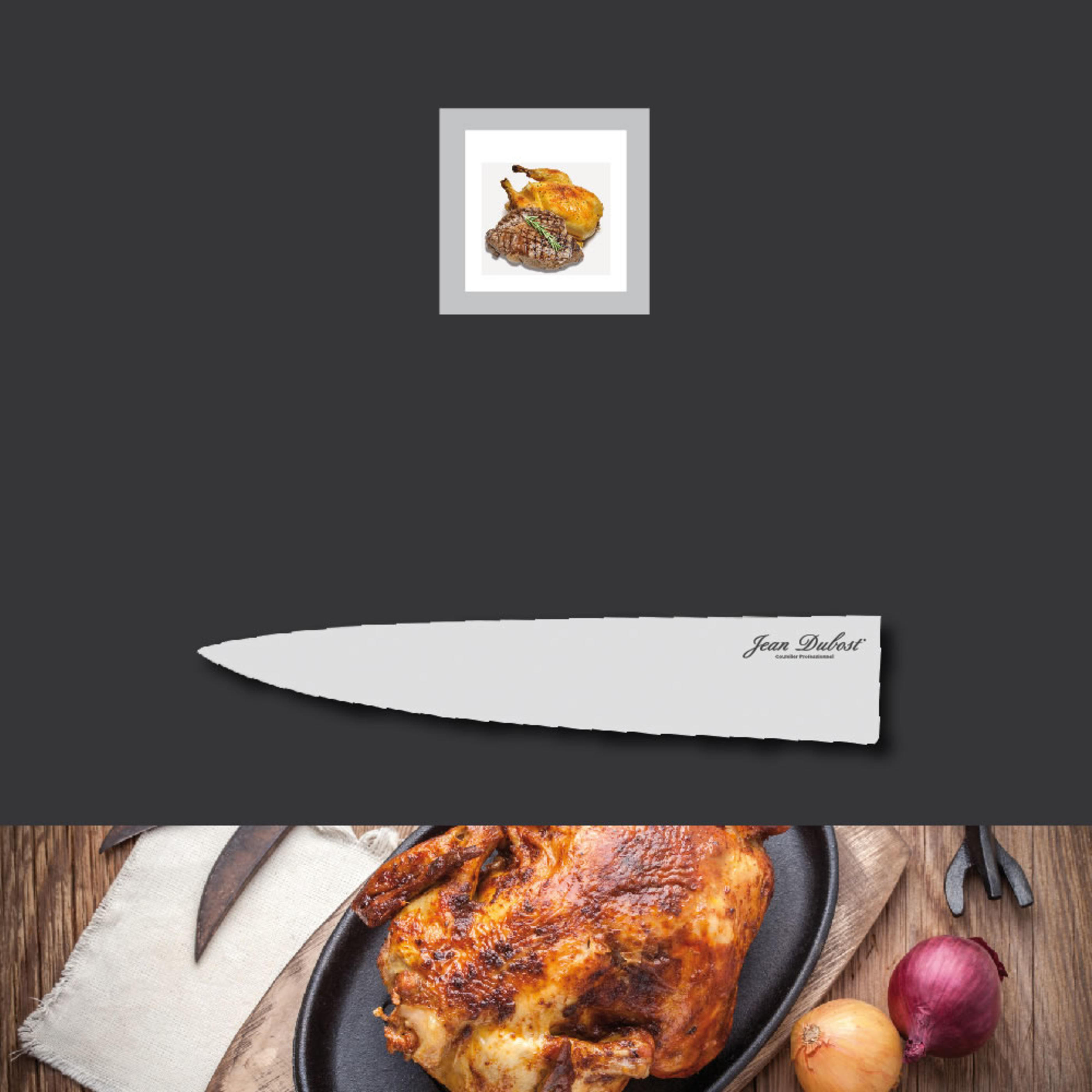 Multipurpose
Cutting, slicing and boning
The most suitable knife for working precisely with small pieces of meat or vegetables
The multipurpose knife has a 10 - 14 cm bevelled blade which is sharp-pointed and rigid
It is ideal for slicing meats, cutting and shaping small fruit and vegetables, or dicing an onion. The thin, pointed blade also makes it the ideal knife for boning small poultry, rabbit, and also for removing the veins from foie gras or a piece of meat!
The steel used by Jean Dubost is a AISI 420 stainless steel which provides a high degree of hardness (HRC52/56 after heat treatment), excellent cut quality as well as a durable cutting edge.
Jean Dubost offers a wide range of multipurpose knives: stainless steel or ceramic blades, POM, natural or coloured wood, acrylic, or stainless steel handles.
Sold individually or in a box set,Jean Dubost multipurpose knives are also available in Jean Dubost Pradel kitchen knife blocks
Here are a few tips for cleaning and caring for your knife..
To preserve the original cutting edge of your knives, it is important to sharpen them regularly. Jean Dubost sharpening tips can be found here..
Cutler's tip : Never use a ceramic knife to bone or cut hard or frozen foods!
With each knife its use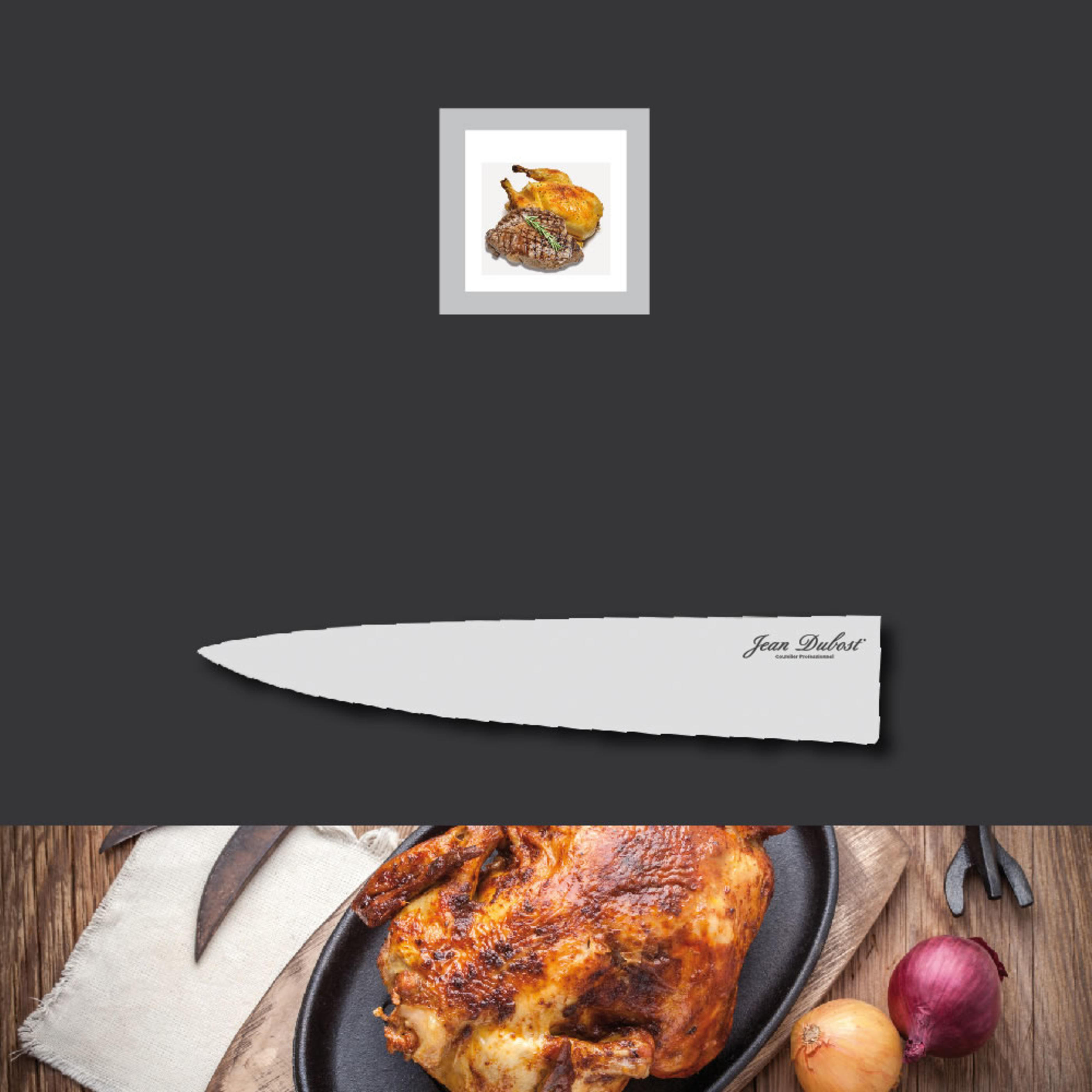 Multipurpose
Cutting, slicing and boning