Merchandising
Larding
Larding
Slicing any piece of meat easily
With each knife its use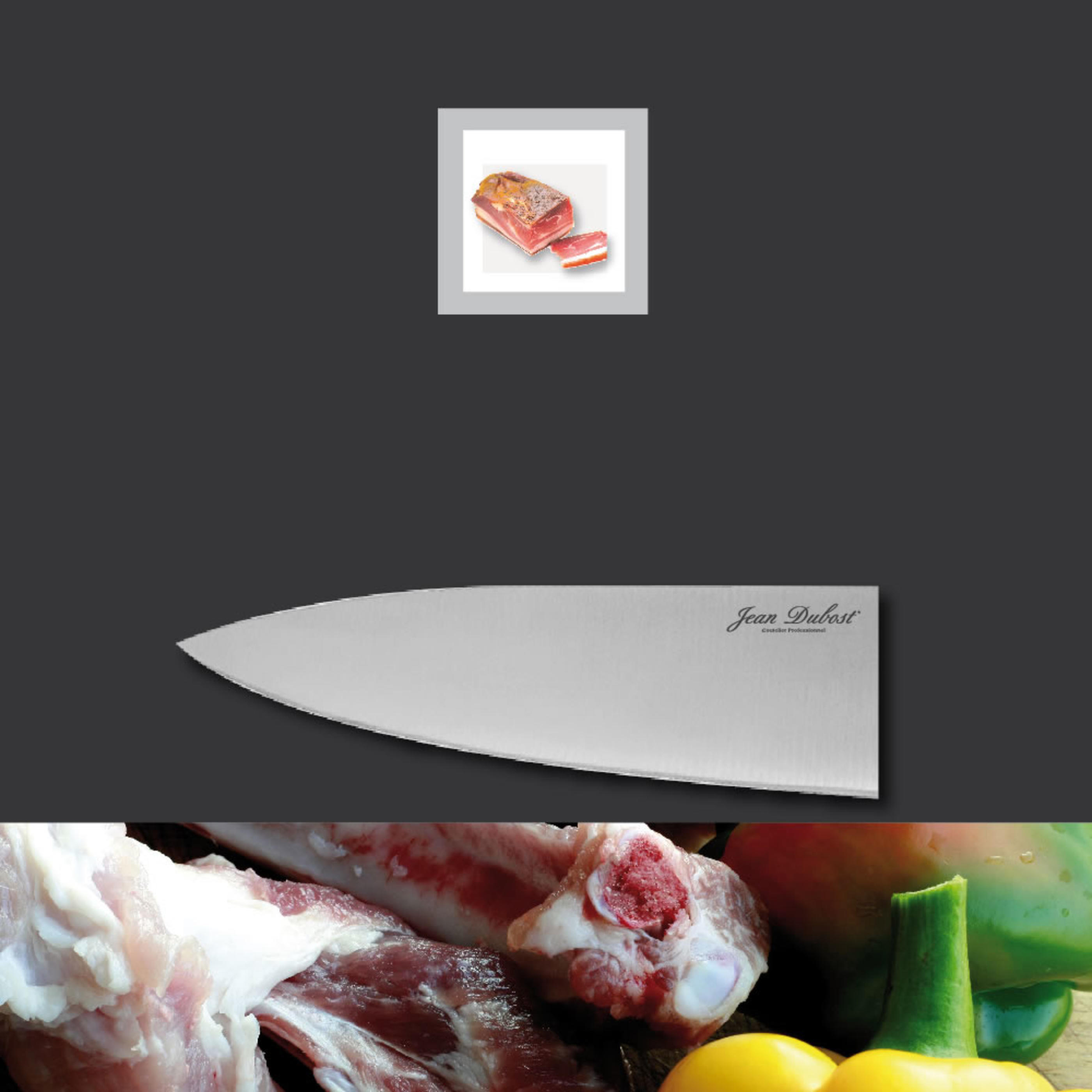 Larding
Slicing any piece of meat easily
The larding knife is also known as the "slicing knife"
A larding knife has a thin, smooth, rigid and pointed 17 cm blade
This can easily cut any piece of red meat or poultry, fine slicing of raw or cooked fillets, and is also the ideal knife for cutting slices with an even thickness, and preparing delicious ribs on the barbecue!
The steel used by Jean Dubost is a AISI 420 stainless steel which provides a high degree of hardness (HRC52/56 after heat treatment), excellent cut quality as well as a durable cutting edge.
This knife is very easy to care for. It is best to wash your knife by hand under a stream of hot water, and wiping it off immediately. Most knives, except for those with natural wood or real horn handles, are dishwasher-compatible.
To preserve the original cutting edge of your knives, it is important to sharpen them regularly. Jean Dubost sharpening tips can be found here..
Cutler's tip: To preserve the cutting edge of your knives, and not run the risk of cutting yourself in your kitchen drawer, Jean Dubost offers different types of storage: protective sheaths for the blades, universal blocks, magnetic bars or blocks.
With each knife its use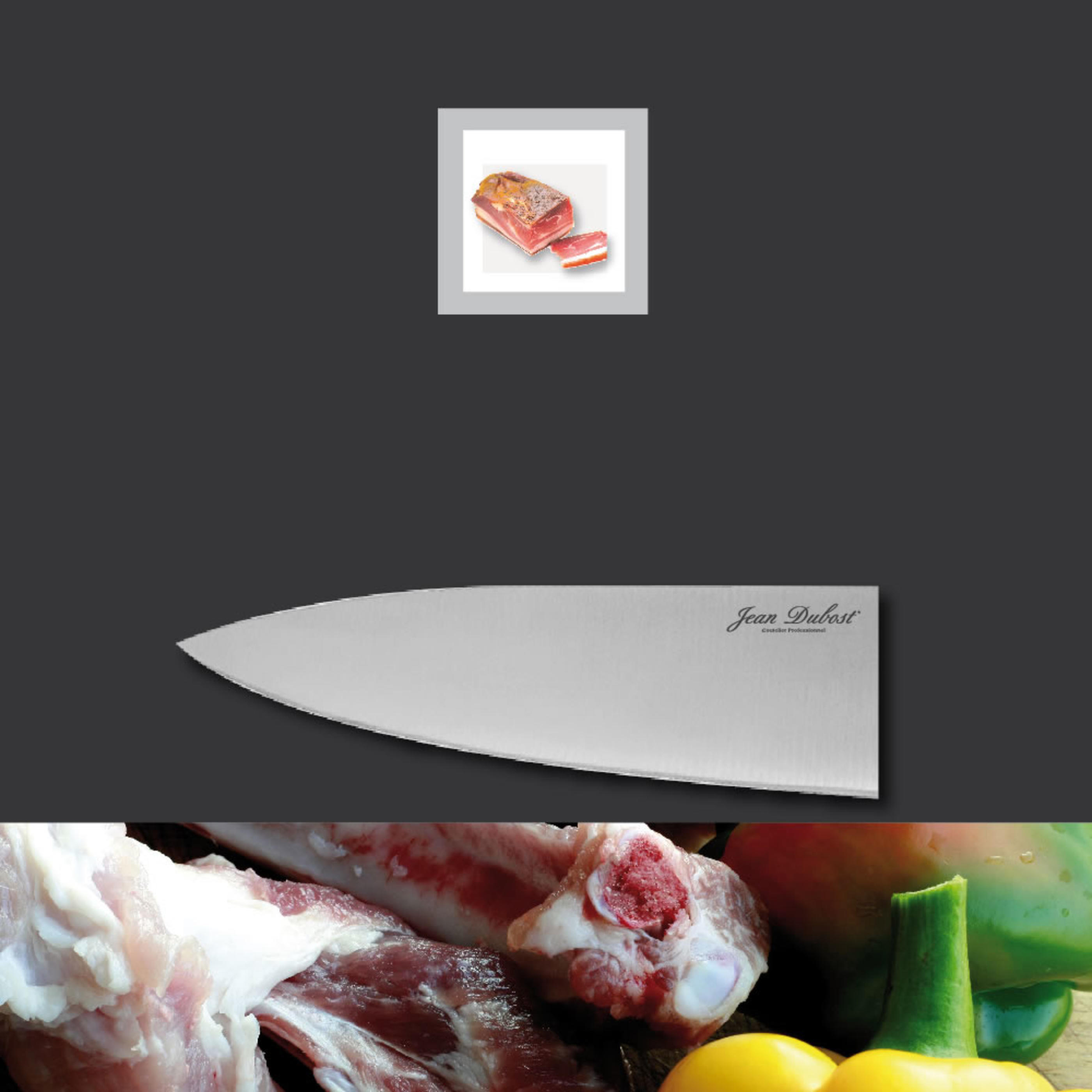 Larding
Slicing any piece of meat easily