Laguiole New Age range by Jean Dubost
Laguiole New Age range by Jean Dubost
04/06/2015
---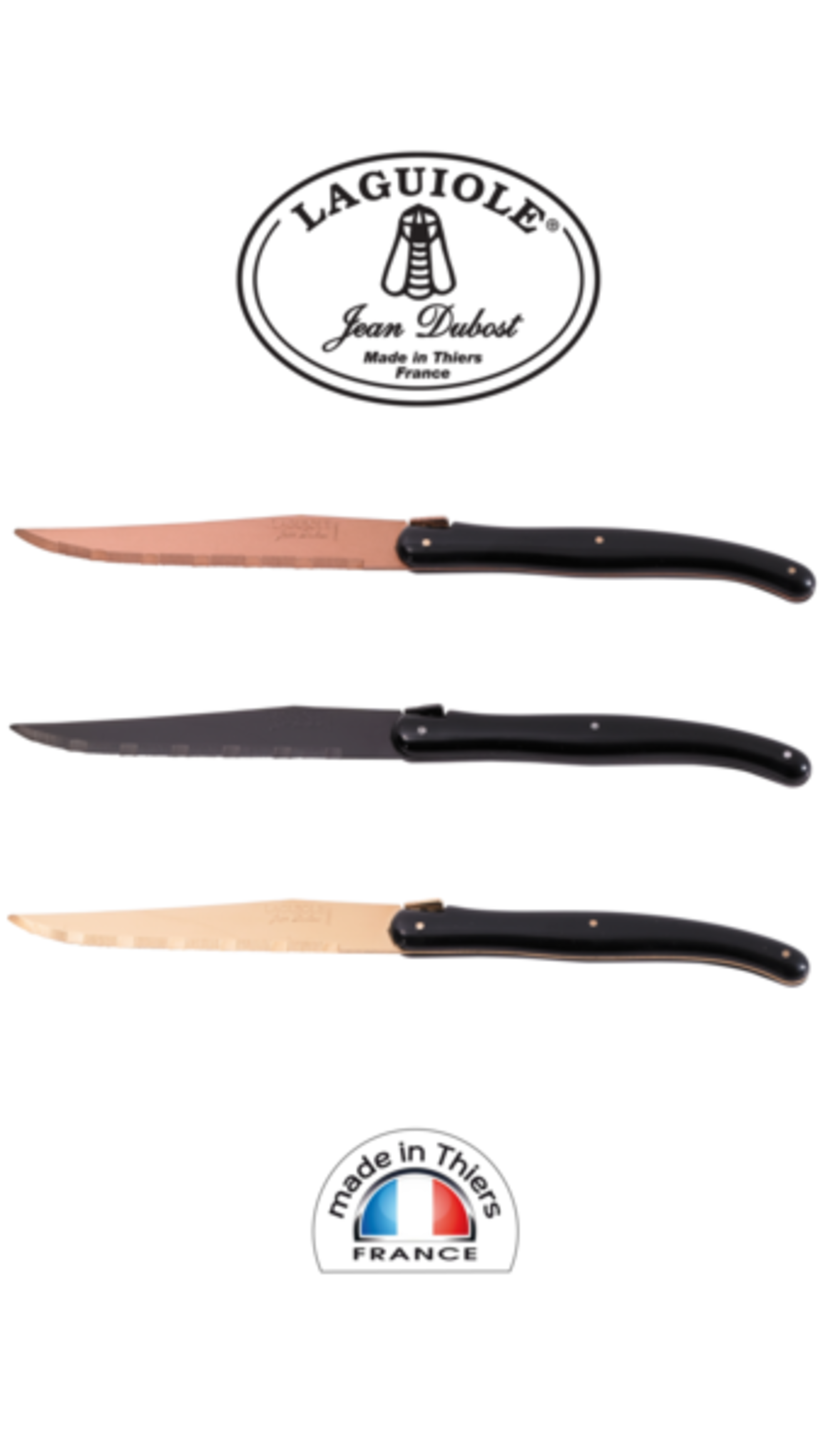 The Laguiole NEW AGE range is the marriage of the 100% made in France Laguiole Jean Dubost and of a high technology cover surface.
This coating "copper", "black finish" or "gilt" colors is the very high-temperature deposit for a film of about 1 micro thickness. It mainly consists of titanium, zirconium and chromium. Besides its esthetic aspect of the most beautiful effect, this cover presents numerous assets as:
A very hight hardness (6 times superior to classic steel)
An excellent resistance in scratches
An excellent corrosion resistance
An increase of the life of the product
It is besides guaranteed dishwasher, environment-friendly (obtaining of the Eco friendly label) and naturally compatible in every respect with food contact.
Available in 4 knives sets : black finish, copper effect or gilt blades.