Jean Dubost labeled "Committed CSR, level confirmed" by AFNOR certification
Jean Dubost labeled "Committed CSR, level confirmed" by AFNOR certification
08/25/2021
---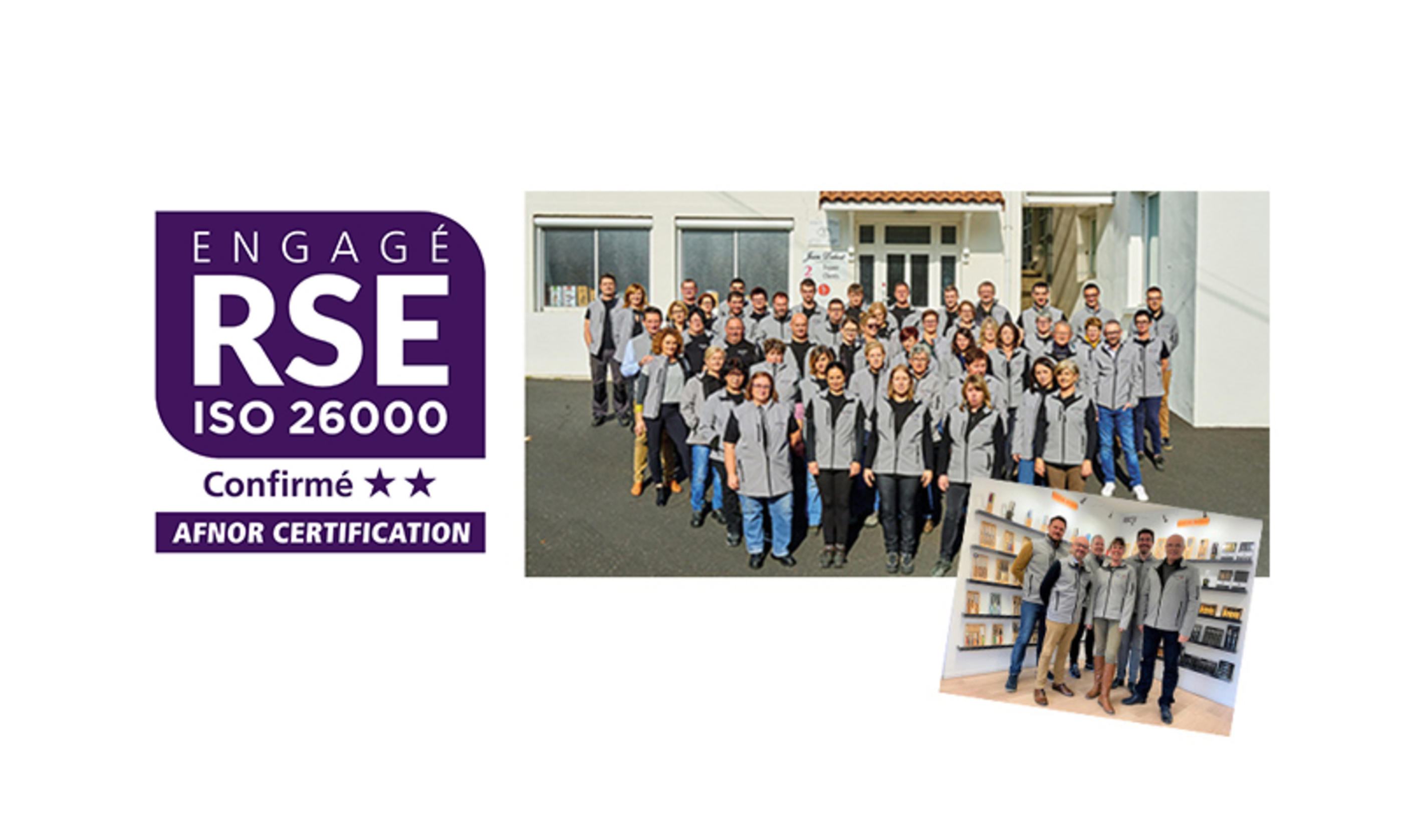 Convinced by a
sustainable development approach
that combines
economic efficiency, territorial involvement, social equity and environmental preservation
, the Jean Dubost team is very honored to inform you of the award of the
"Committed CSR, confirmed level" label issued by AFNOR certification.
A recognition of our daily commitments that we want to share and above all continue with all of you: employees, customers, suppliers, partners…!
This is also a great opportunity for the whole Jean Dubost team to thank you once again for your confidence!