Jean Dubost for kid's!
Jean Dubost for kid's!
06/08/2023
---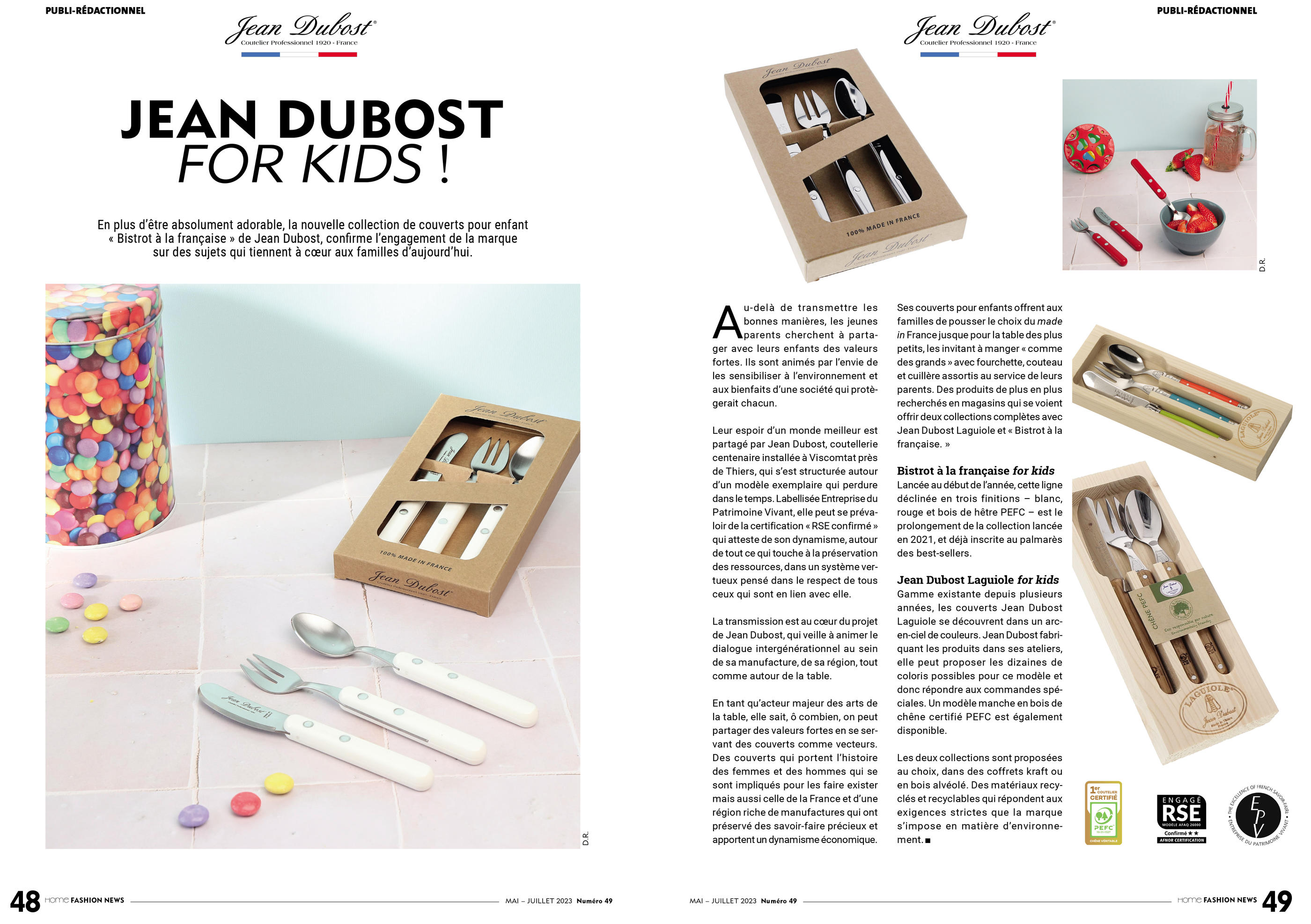 The meal time is a great time to share: sharing flavors but not only! Choosing
Jean Dubost children's cutlery
also means sharing the values of
French manufacturing, the environment, local employment and the short circuit
. We are committed to offering families to push the choice of "art de vivre à la française" to the table of the little ones, inviting them to eat "like adults" with spoon, fork and matching knife at the service of their parents".