Merchandising
Fish filleting
Fish filleting
Fillet fish easily
With each knife its use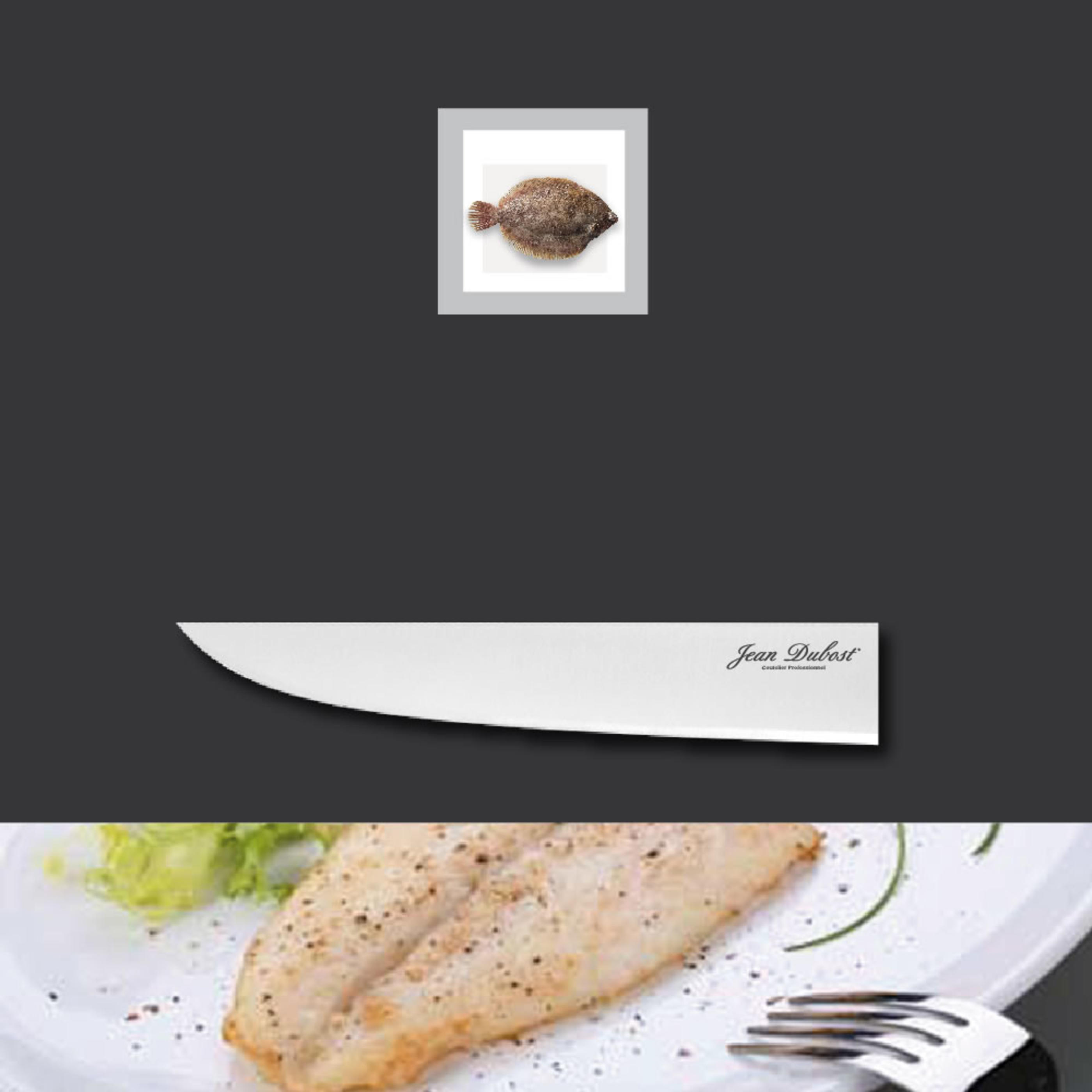 Fish filleting
Fillet fish easily
If fish is a favourite, this knife will have pride of place in your kitchen!
A fish filleting knife has a thin, flexible, smooth and pointed 18 cm blade.
As its name suggests, the fish filleting knife is the ideal knife for filleting fish or slicing smoked salmon. Its thin, flexible blade allows you to create thin, precise slices.
The steel used by Jean Dubost is a AISI 420 stainless steel which provides a high degree of hardness (HRC52/56 after heat treatment), excellent cut quality as well as a durable cutting edge.
A true companion for your daily cooking needs, this knife is very easy to care for. It is best to wash your knife by hand under a stream of hot water, and wiping it off immediately. Most knives, except for those with natural wood or real horn handles, are dishwasher-compatible.
To preserve the original cutting edge of your knives, it is important to sharpen them regularly. Jean Dubost sharpening tips can be found here.
Cutler's tip: Place your fish on a chopping board and use the flexibility of the blade to stay as close as possible to the backbone when you are filleting!
With each knife its use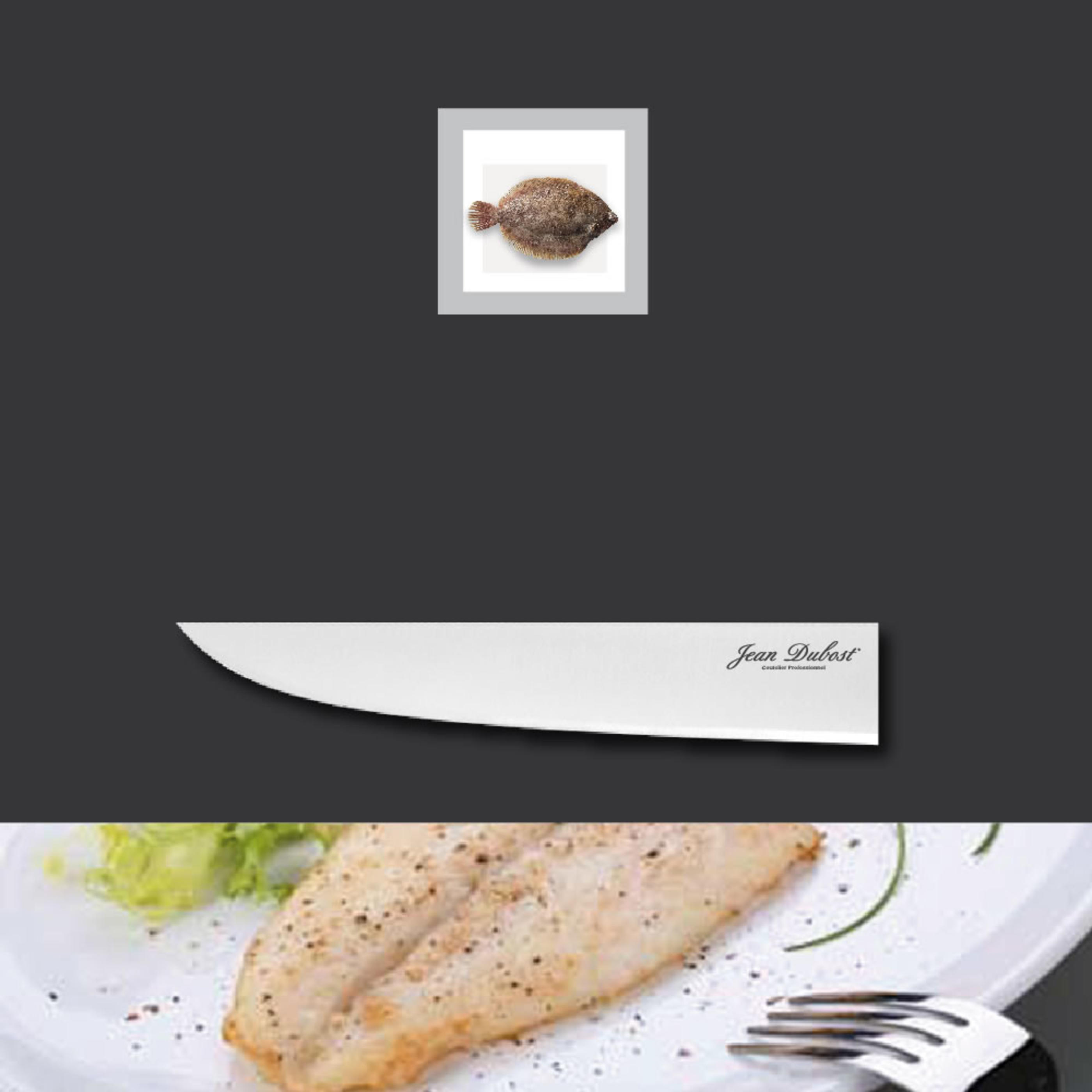 Fish filleting
Fillet fish easily