Merchandising
Carving
Carving
Precision meat carving
With each knife its use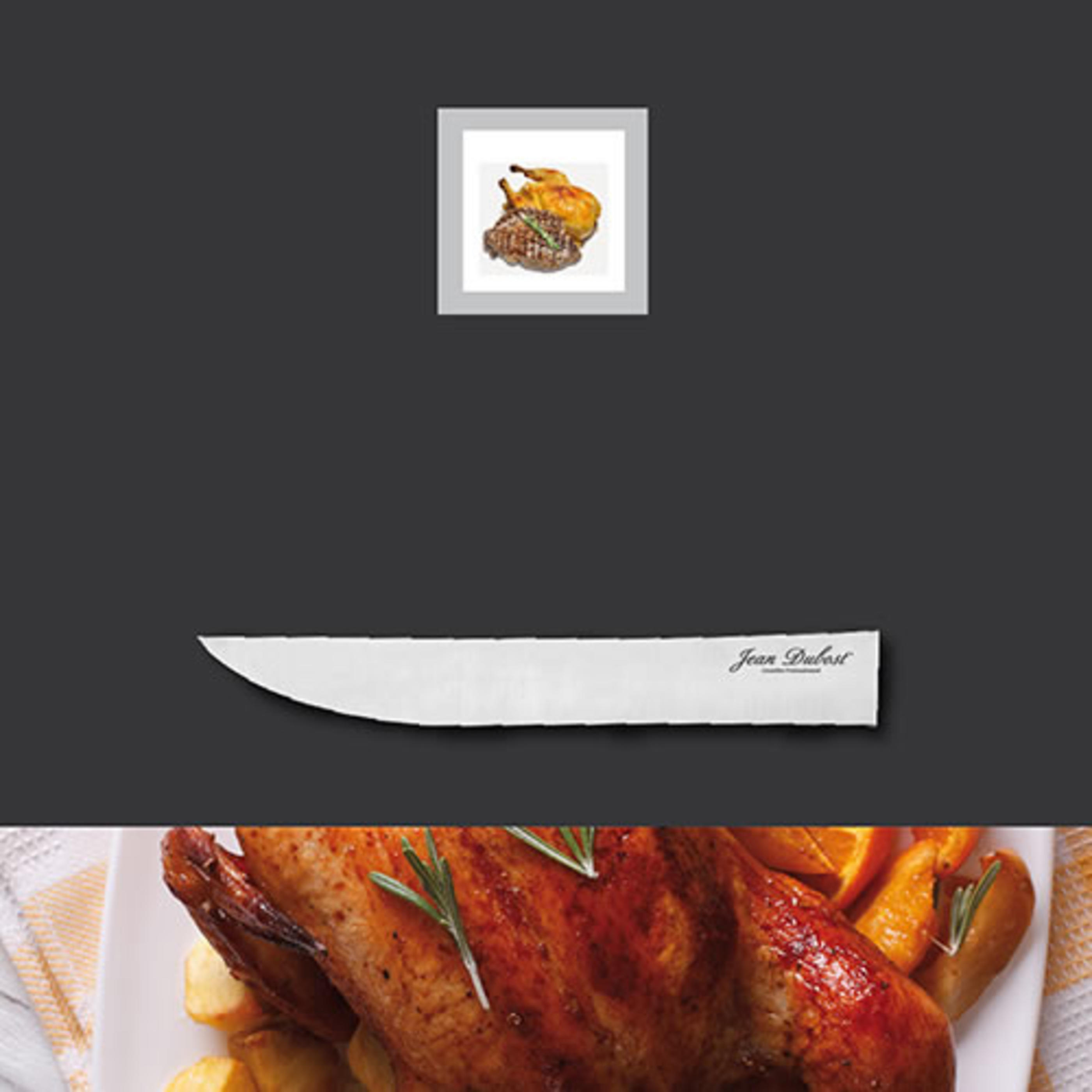 Carving
Precision meat carving
An elegant shape for precision carving!
The carving knife has a thin, gently curved 18 cm blade
This allows you to cut meat and poultry with great precision
The knife is often used together with a fork, this is called a carving set. There are two kinds of fork: curved forks and bayonet forks. A curved fork is very practical for turning over pieces of meat at a barbecue, as well as roasts as they cook. A bayonet fork has two straight teeth, and is ideal for holding a piece of meat as you carve it.
Jean Dubost offers you their professional kitchen knives with stainless steel, POM, ABS, natural or coloured wood, or acrylic handled versions. Jean Dubost carving sets also come in elegant gift box sets!
The steel used by Jean Dubost is a AISI 420 stainless steel which provides a high degree of hardness (HRC52/56 after heat treatment), excellent cut quality as well as a durable cutting edge.
Here are a few tips for cleaning and caring for your knife.
To preserve the original cutting edge of your knives, it is important to sharpen them regularly. Jean Dubost sharpening tips can be found here.
Cutler's tip: To make carving easier, position the knife blade 2-3 cm from the teeth of the fork!


With each knife its use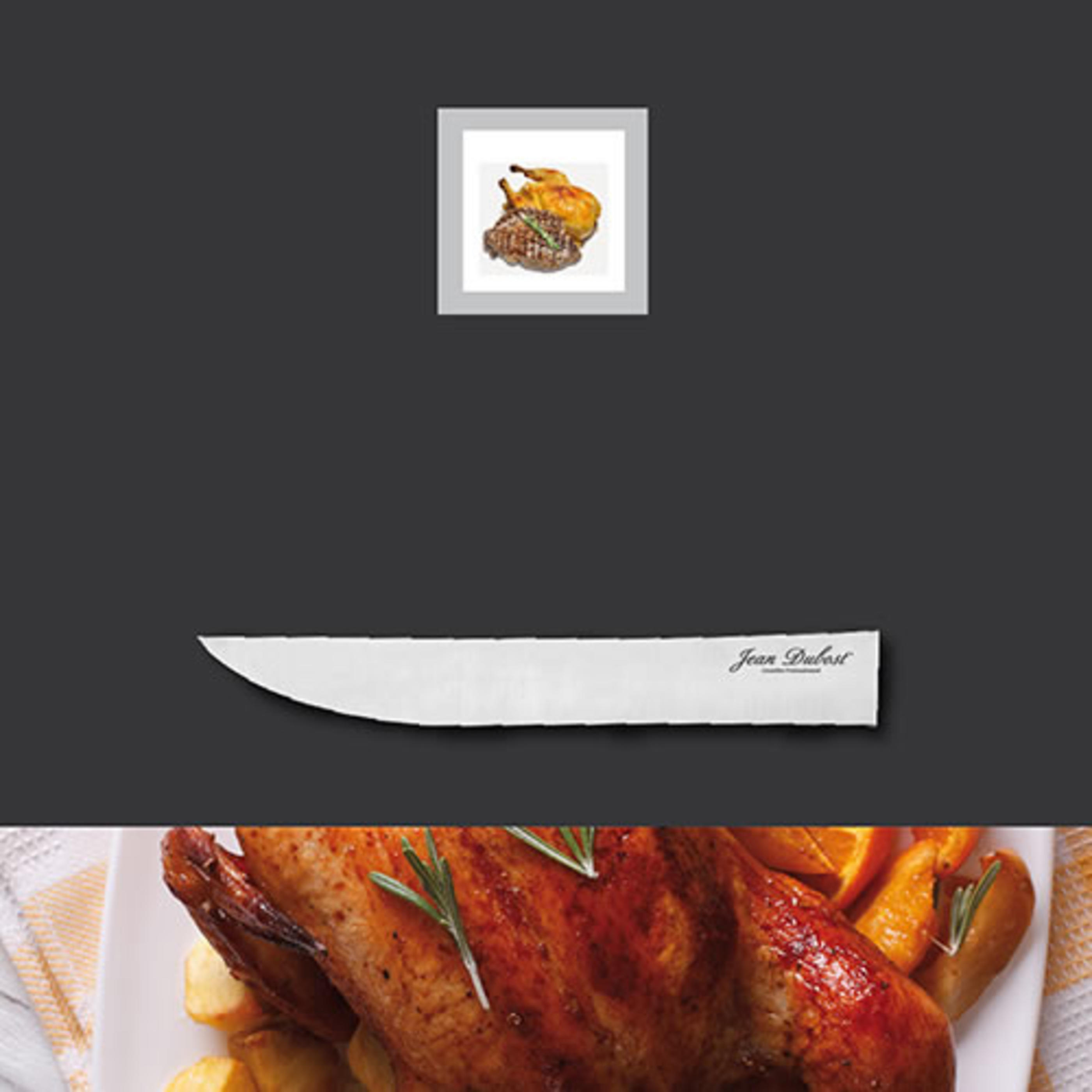 Carving
Precision meat carving