Merchandising
Bread
Bread
Cutting bread and buns
With each knife its use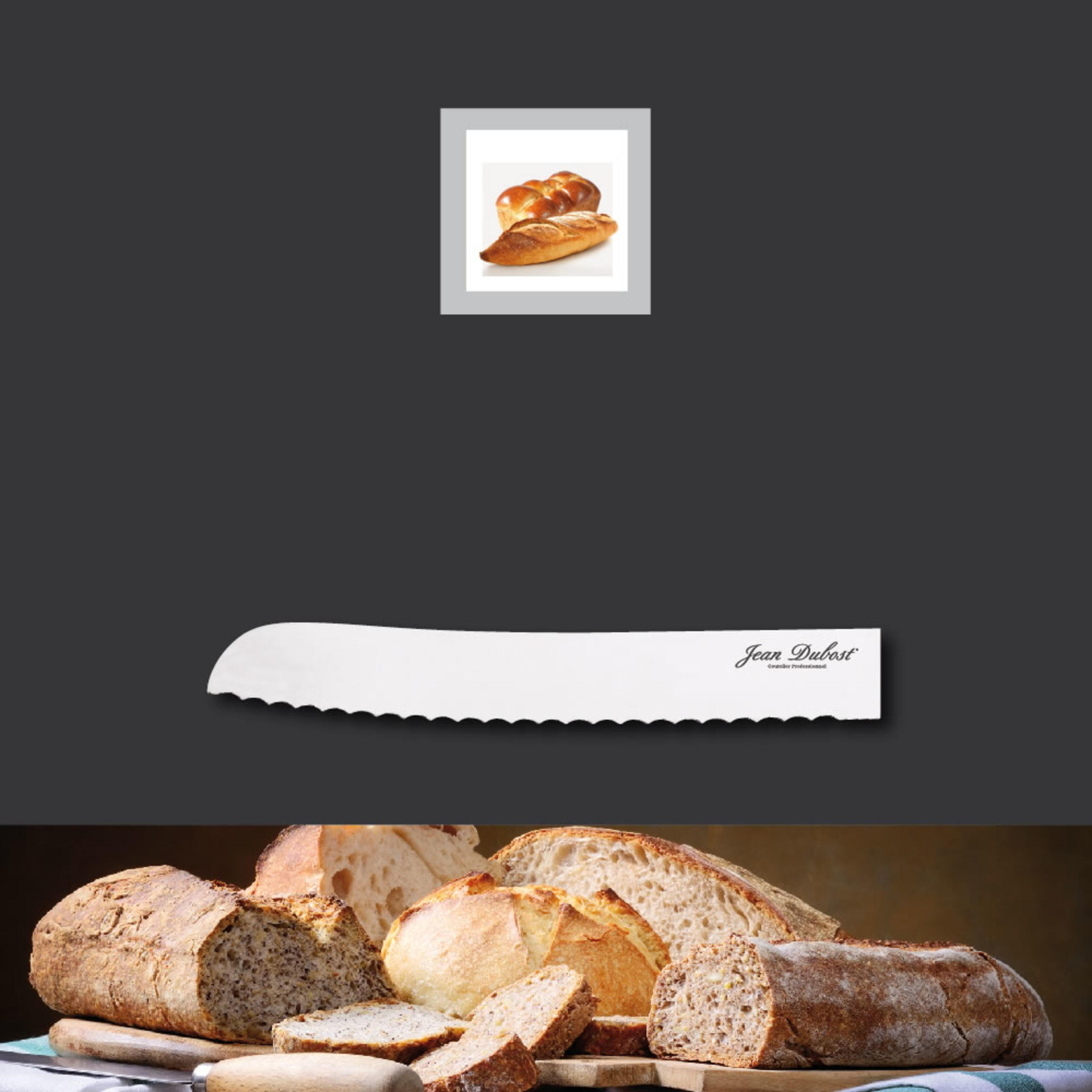 Bread
Cutting bread and buns
How would you define the word "slice"? Cutting to a uniform thickness: A bread knife's only mission!
The bread knife has a long (20 cm), thin, rigid and serrated blade.
Its sawtooth blade is therefore perfect for easy cutting to achieve a clean cut on all kinds of bread, including those with a thick, hard crust, It is also perfect for cutting buns, sponge cakes, bruschetta and pizzas into slices without crushing or tearing them! It can also be very useful for cutting thick-skinned fruit and vegetables, such as pineapples!
The steel used by Jean Dubost is a AISI 420 stainless steel which provides a high degree of hardness (HRC52/56 after heat treatment), excellent cut quality as well as a durable cutting edge.
Jean Dubost offers a wide range of bread knives : with POM, natural wood, acrylic, or stainless steel handles. Sold individually or in a box set, Jean Dubost bread knives are also available with a chopping board.
Here are a few tips for cleaning and caring for your knife..
By design, this knife has a very long-lasting cutting edge and does not need sharpening. However, it is possible to sharpen it using a Kitchen IQ sharper now, using the "Fine" ceramic slot
Cutler's tip To slice your bread without risking cutting yourself, tilt the blade of your knife slightly outward!
With each knife its use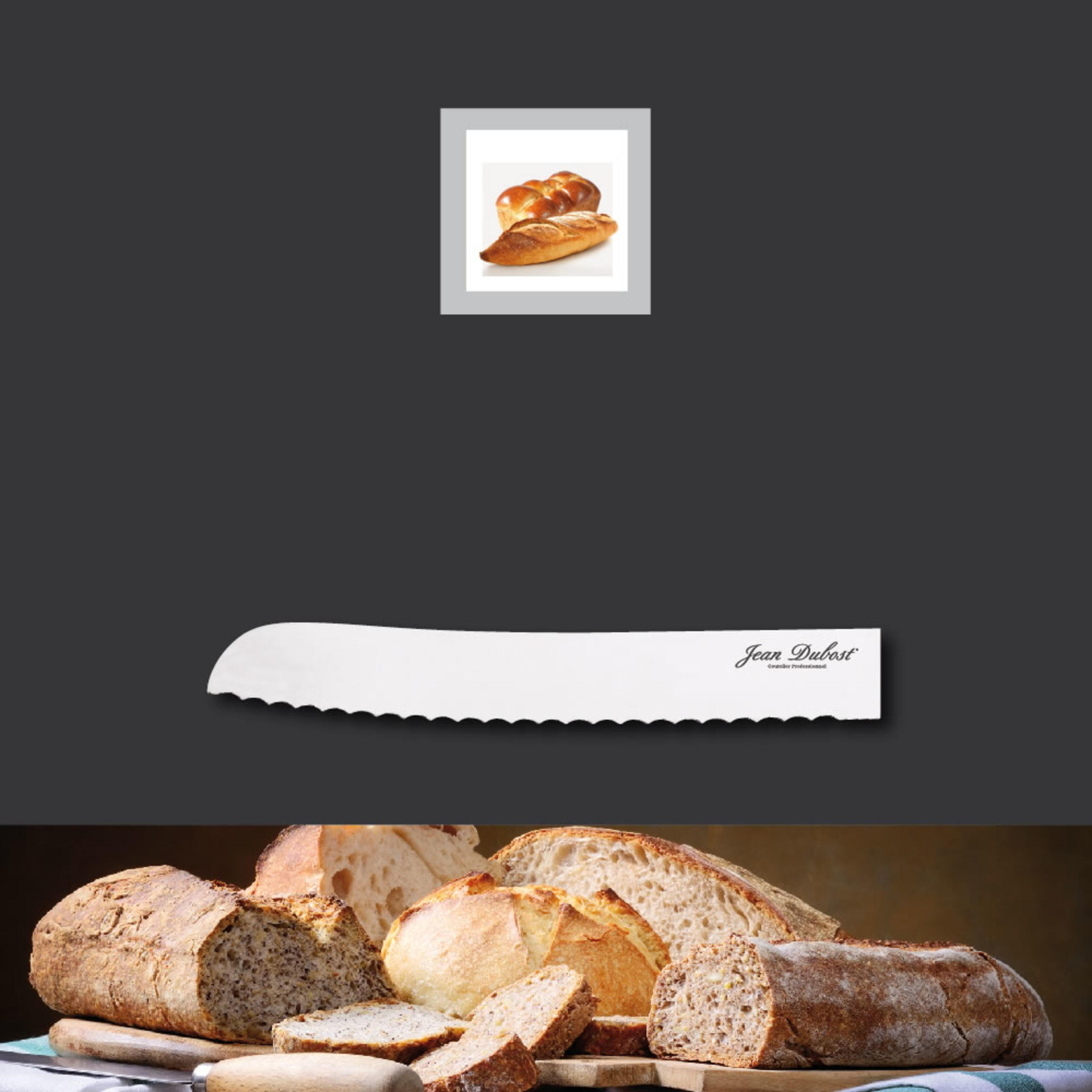 Bread
Cutting bread and buns